December. Where to go?
Less than 5 hours from the UK
PRAGUE - granted it's going to be cold, but it has a castle (a winter fairytale at your fingertips/gloves). The Christmas markets will be pouring out mulled wine, strudel, klobasa and those incredibly moreish potatoes on sticks. Then when the cold gets too much, pop into a cosy restaurant (I've got a few recommendations for you) or the spa wellness room back at the hotel.
Recommended hotel: The Emblem Hotel (from £210 per night)
BRUGES - there'll be beer, there'll be chips and there'll be chocolate, oh and not forgetting the pistolets (crispy rolls). There are plenty of opportunities to burn it all off too; exploring The Burg, Sint Janshospitaal Museum, Onze Lieve Vrouw Church, Kruispoort and fitting in a stroll along the Groenerei is a must.
Recommended hotel: Hotel de Orangerie (from £210 per night
LAKE DISTRICT - a little closer to home, yes, but a weekend away with long, wrapped up walks, log burning fires, and cedar-wood hot tubs. Perfect?
Recommended hotel: The Gilpin Lake House (from £455 per night)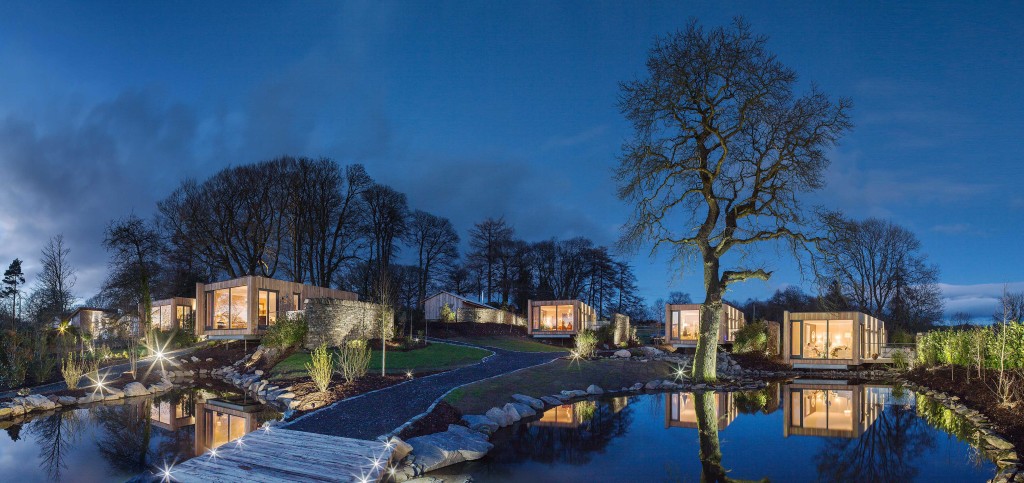 More than 5 hours from the UK
MEXICO - fly, flop. Flight time from the UK to Cancun is around 10 hours, with a 6 hour time difference. Just 45 mins from the airport is Playa del Carmen with stylish beach clubs, fine dining and plenty of mezcalerias. Alternatively, for a very different vibe head right down the coast to Tulum for an artsy, trendy, yoga/y boutique stay. If lying on a beach for a week isn't your thing or you fancy a mixture of beach and activity: snorkel, dive, climb Coba - the tallest Mayan pyramid in Mexico and fit in a visit to Chichén Itzá - a Unesco World Heritage Site and one of the largest and best restored Mayan cities.
COLORADO - I recently put this one together for a client, realising how perfect it is for a Christmas or New Year trip. It's one for the 'outdoorsies' and Colorado offers both city and adventure. Once you've caught an ice hockey game and adjusted to the time difference in Denver, head towards Telluride to hit the slopes for a few days, before making the final stop in Dunton for the relaxing, drinking and eating part.
Recommended itinerary: Flights from London, 2 nights at Hotel Teatro in Denver, 3 nights at Dunton Town House in Telluride and finishing with 4 nights at Dunton Hot Springs (from £2250 per person, note. Dunton Hot Springs is an all-inclusive basis)
For those who have a few weeks to play with, AUSTRALIA. At this time of year, the Southern half of the country offers hot weather and a range of itinerary choices. Generally, when flying from the UK there'll be a stop off in Dubai, Singapore or another layover city which, if you have the time, is a nice way to get ahead of the jet lag a little. Hitting the Southwest of Australia will give you the delights of the Margaret River wine region, beautiful beaches and the city of Perth. An East Coast trip, the most popular one, includes Sydney, the Blue Mountains, Brisbane, Cairns and getting the chance to do a trip to the Great Barrier Reef. The Southeast (I have to say is my fave) includes Adelaide, the Barossa Valley wine region, the Great Ocean Road and Melbourne. Even with the three itineraries mentioned, they don't touch some of the other best spots including Uluru/Ayers Rock, Ningaloo Reef or Tasmania so Australia is definitely a country that can be completely tailor-made for what you want. Just make sure you give it enough time.
Recommended hotels and tailor-made itineraries on request.
For enquiries, bookings and insider info, click here.
Price - best guaranteed
Paper Plane receives payment direct from hotels and partners so there's no fee to book, and a guarantee that you won't pay over the published price.
Destinations - worldwide
Paper Plane can create itineraries for any destination using instinct and experience (an 'eye' for the right thing); weekend breaks, long-haul holidays, villa holidays, weddings, honeymoons, babymoons, family holidays, group holidays, health retreats & business travel.
Trust - multiple trusted partners
Paper Plane has relationships with multiple trusted partners so the recommendations provided don't come from just one collection of hotels, which gives me the freedom to make you the only priority.
Service - the extra touches
Flights, hotels and transfers are booked as a given but Paper Plane believes it's the extra touches that mean the most to any trip so can happily assist with tours, restaurants, activities and any personal requests.