March. Where to go?
-5 hours from the UK
VALLETTA - Firstly, where is it? Malta, which is around 50 miles south of Sicily so think of the balmy days here. Wiggle around Valletta's narrow streets whilst gazing at Baroque churches, Moorish facades and limestone buildings. The Maltese language is a mix of Italian and Arabic and following that heritage, food is a big thing in this capital city.
Recommended hotels: Valletta Vintage (from £95 per night),Casa Ellul (from £230 per night)
ROME - Once you've had your multiple espressos and ticked off The Colleseum, Spanish Steps, Trevi Fountain, The Vatican and the Pantheon, it's time to enjoy la dolce vita! The Romans do it best with long lunches, carafes of wine and the real deal when it comes to cacio e pepe, what we may know as carbonara.
Recommended hotels: Le Quattro Dame (from £150 per night), Palazzo Dama (from £300 per night), Casacau (from £240 per night), G Rough (from £350 per night), Portrait Roma (from £550 per night)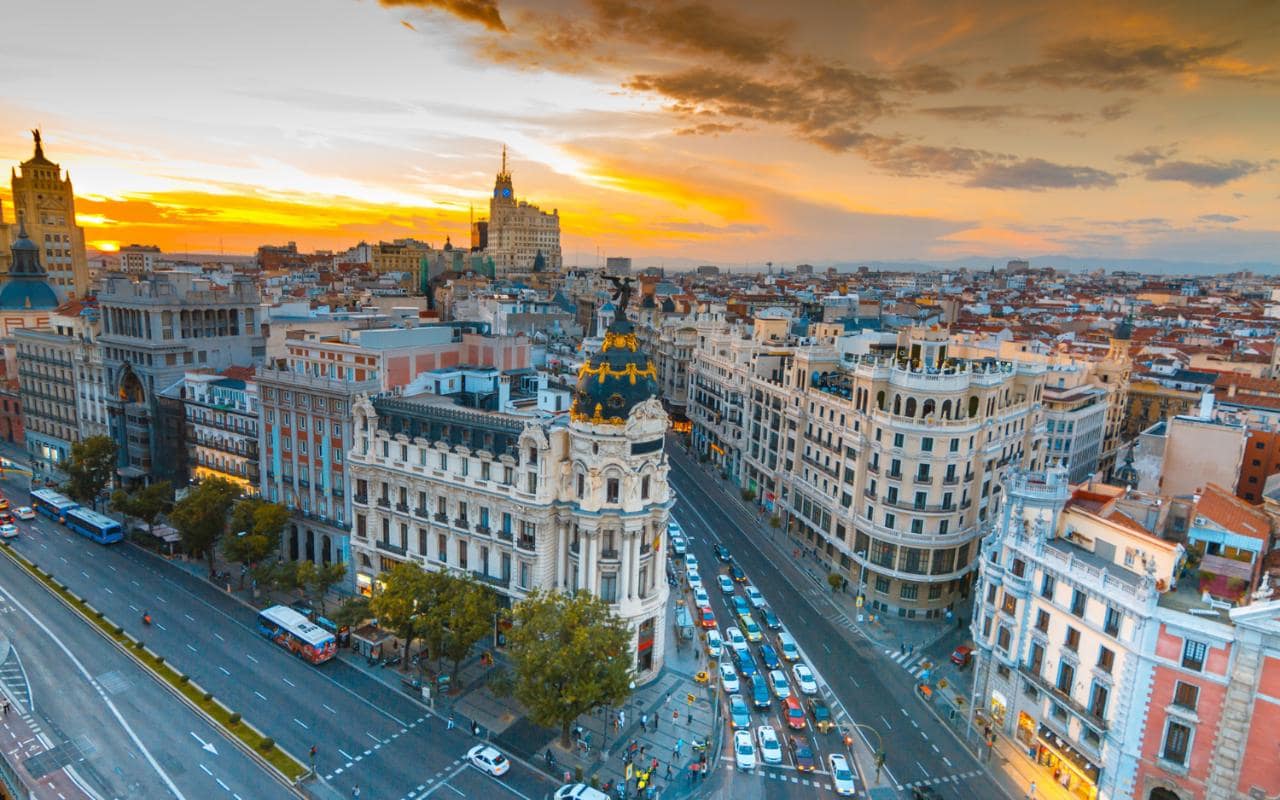 MADRID - the city once may have be seen as the boring sibling to Barcelona, but that's long gone. You'll find food trucks, street markets and, of course, plenty of bars amongst the many barrios to explore. It's warm too. Once the clocks change, you'll get the light nights, walks in the park and the chance to dance til dawn with the locals.
Recommended hotels: Totem Madrid (from £190 per night), The Principal (from £180 per night), ME Madrid (from £130 per night)
+5 hours from the UK
NICARAGUA - I have such fond memories of Nicaragua. It incorporates culture & history, nature, beach-time and activities. Fly in Managua and head straight to Granada which is a beautiful, old, walkable city, full of character. From there, an island on Lake Nicaragua should be the next stop before ending your trip on the beach. If you're a surfer, San Juan del Sur is the perfect spot for you. If you're not a surfer, try some lessons or sip mojitos whilst you watch the pros.
Recommended itinerary: Begin with a few nights in Granada at the Tribal Hotel before getting a boat over to Jicaro Island for your eco-fix. Then head to the coast, San Juan del Sur, for at least 5 nights at Morgan's Rock (10 night trip from around £2,000 per person based on 2 people travelling).
JAMAICA - the thought of jerk chicken, reggae music and those insta-pics of The Blue Lagoon are enough reason to think of Jamaica for a Caribbean break. There's so much to do on the island; surfing, horse riding, kayaking, river rafting, private boating, snorkelling, scuba diving. All this, as well as the unspoiled beaches and natural falls, Jamaica gives a slightly different Caribbean island experience.
Recommended hotels: Trident Hotel, GoldenEye, Geejam, Kanopi House. Get in touch for flight and hotel packages.
THE PHILIPPINES - Lots of beach, plus a bit of city is what I recommend here. Manila, between the hustle & bustle, has a thriving arts scene and some cracking bars and restaurants to try. The beaches are what it's all about though, hop down to a private island (and then never leave...).
Recommended itinerary: two nights in Manila and then at least a week on the beach/es. Recommended hotels and tailor-made itineraries on request.
For enquiries, bookings and insider info, get in touch here.
Price - best guaranteed
Paper Plane receives payment direct from hotels and partners so there's no fee to book, and a guarantee that you won't pay over the published price.
Destinations - worldwide
Paper Plane can create itineraries for any destination using instinct and experience (an 'eye' for the right thing); weekend breaks, long-haul holidays, villa holidays, weddings, honeymoons, babymoons, family holidays, group holidays, health retreats & business travel.
Trust - multiple trusted partners
Paper Plane has relationships with multiple trusted partners so the recommendations provided don't come from just one collection of hotels, which gives me the freedom to make you the only priority.
Service - the extra touches
Flights, hotels and transfers are booked as a given but Paper Plane believes it's the extra touches that mean the most to any trip so can happily assist with tours, restaurants, activities and any personal requests.